We provide a comprehensive range of services of verified professionals from different sectors, for example packers and movers, International Relocation, Domestic Relocation, Automobile Relocation, Storage & Warehousing, etc.
As a global operator we, 
MAA SANTOSHI PACKERS AND MOVERS
are able to take any products to any location in India. Whatever the load or whatever the
need, Transport Services has the vessels and expertise to deliver it safely. We are often seen as a packer and movers, but that's just part of the
picture. Through our land-based services we aim to simplify the delivery, dispatch and pickup with the help of own fleet like LP Truck, LPT Canter,
TATA 407,Trailers, Trailers Low Bad, Trailers normal bad, Trailers semi low bad Etc.
Machinery Transport Services
We 
MAA SANTOSHI PACKERS AND MOVERS
, assist our customers (industrial organizations) in moving their machinery, and heavy equipment from the
source to the destination of their choice. We,
MAA SANTOSHI PACKERS AND MOVERS
, have a fleet of trailers, Low bad Trailers, high bad trailers, capacity
up to 150 MT, air suspension trailers, heavy-duty trucks to move your heavy machines in a safe and secure manner.
Packing & Moving Services
We MAA SANTOSHI PACKERS AND MOVERS, provide Packing & Moving Services for all kinds of household and industrial goods. We do take utmost care while packing and moving your goods. High-quality packing materials are used to ensure complete safety of the goods throughout the move. While shifting the goods from one place to other we take utmost care. We use paper packs, plastic packs, poly packs, wooden materials, etc to pack your movables.
Cargo and logistics services
We MAA SANTOSHI PACKERS AND MOVERS , provide surface, air and sea transport means to move your consignments from one place to another. We also offer cargo transport facility for our discerning clients. We provide Global Cargo Transportation and Distribution Services between worldwide. We meet the logistics needs of major clients, including many companies and top retail chains operating. Our mission is to provide our customers a service of excellence at a world-class level based on honesty and dedicated work practices and the continued search for the increase of efficiency in the logistics of cargo transportation.
Our warehouse areas are safely made for customer's every need. Our company very well understands the customer's anxiety for safe storage of goods during transportation. We have spacious warehouses and storage at all our branches in different parts of the India; therefore you can be relaxed because all your goods are in safe hands during transit.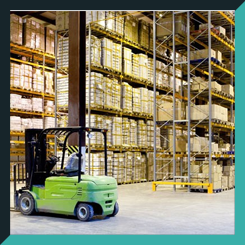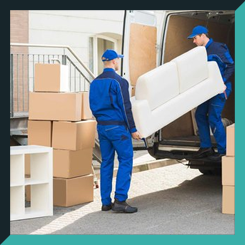 Packing and Moving of goods is first step of relocation. I goods are not packed perfectly they can be damaged or loss during relocation. We provide different type of relocation service like. International relocation service, domestic relocation service, household goods relocation service, commercial/ corporate relocation service, pets relocation service, Relocation service by water transportation etc.